Welcome! Become a JV Partner for the program:
Master Your Presence, Own Your Genius Zone
Earn $1,000 per sale!
This customized, 1:1 program for starts in September.
The free webinar you offer your list, followers and contacts is on September 17th, 2014 and is called:
Break Free From Burnout:
Wake Up Loving Your Life and Living Your Gift
This content-rich training is based on my 20+ years of experience plus leading-edge neuroscience, psychology, and eastern wisdom. It introduces 3 hidden keys to breaking free from Stress Trance and burnout for good, and how to consistently show up as your authentic self so that you can live from your genius zone and wake up loving your life and business.
View the LeadPages Opt-in here:  https://innerbusiness.leadpages.net/web1/
Marketing emails are provided, and social media content too. You can use "as is" or personalize, using your unique link. Promotion for the webinar begins Wednesday, September 10th, 2014.
You'll be offering your list leading edge content so they can:
Identify the hidden drains on their energy, so they can feel calmer, reenergized, and clear;
Discover what drives limiting beliefs that keep people playing smaller than they know they are meant to;
Develop their powerful presence so they can show up with ease and authenticity with their true gifts;
10x their success and make a bigger contribution with their unique zone of genius.
As a JV Partner, your benefits include:
Earning a full $1,000 per sale, with residual monthly income when participants choose the 3 month Maintenance option after completing the program;
Your opportunity to introduce a relevant, quality program addressing a common gap in business and leadership, where people learn business strategies but without the skill sets for skillful self-mastery so they can embody their most authentic, energized selves;
Marketing email templates will to use "as is" with your affiliate link, or to tailor to your list;
Your list members will be well taken care of, with excellent customer service;
They will receive practical, research-driven information from western and eastern psychology, neuro-science, bio-cognition, and energy psychology to help them bring forward their unique gifts;
They will be mentored by a consultant and psychologist with over 25 years of experience supporting people in next-level growth and transformation.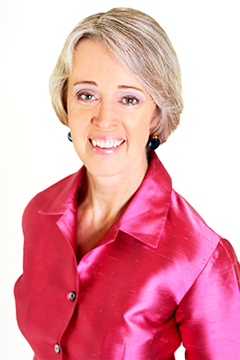 Master Your Presence, Own Your Genius Zone is a customized 1:1 coaching and mentoring program. This 12 week program starts with a Fast Start 75 minute call. We align weekly coaching with their clear goals from the initial assessment.  Templates are provided to make everything easy. Email contact in between calls insures participants are well-supported throughout.
Join me in helping people break out of the draining cycles of stress, and show up fully with their unique gifts in their businesses and lives. Earn $1,000 for every sale. Help your list members gain an edge of inner self-mastery to assure their success – and their gratitude to you for the introduction.

I look forward to working with you and supporting you and your followers!
Warmly,
Laura